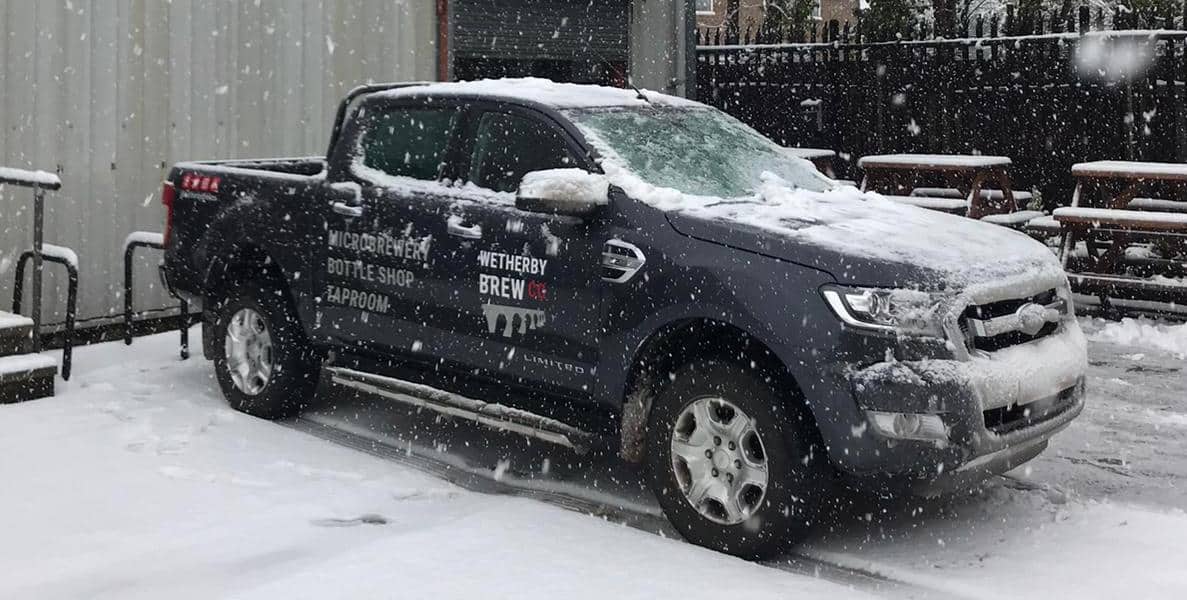 FRESH BEER DELIVERED TO YOUR DOOR!
We're introducing a free same-day delivery service to residents in Wetherby and Kirk Deighton! Simply order and pay online by 2 pm on Friday or Saturday (minimum order £24) and we'll deliver fresh beer direct to your door the same day between 3 pm and 7 pm! There are no catches… just be sure to enter a qualifying postcode and select 'free delivery' at the checkout .
... OR 'Click and Collect'
Our 'click and collect' service will continue to operate as normal between published hours (minimum order £10). You will still be able to select this option when placing your order online.
WETHERBY & KIRK DEIGHTON POSTCODES
LS22 4 . LS22 5 . LS22 6 . ls22 7
The map below shows our coverage area. This includes most properties within Wetherby and Kirk Deighton. We don't yet deliver to Boston Spa, Linton or Collingham (or further afield) however we are hoping to in the near future.
If you would like to receive a delivery and your home is just outside the map area please contact us and let us know. We will do our best to accommodate you wherever possible!
Please visit our 'click and collect' page
Add items to your basket (minimum £24)
Click on 'Calculate shipping'
Enter your postcode
Choose 'Local delivery (free)' as the shipping option *
Proceed to the checkout to pay for your order

Check your email for the order confirmation
* Please note the 'free delivery' option will not appear as an option until the minimum order value has been reached and a valid postcode has been entered.
Minimum order value is £24
Free delivery is only to the postcodes listed above
Orders for Fri must be placed online by 2 pm Fri
Orders for Sat must be placed online by 2 pm Sat
Deliveries will take place the same day (3 pm – 7 pm)
Orders received after the cut-off may not be delivered same-day 
Orders must be paid for in full by debit/credit card

Over 18's only – delivery recipient may need to show ID

Social distancing measures will be in place
Order will be refunded in full in the event of non-delivery
FREQUENTLY ASKED QUESTIONS