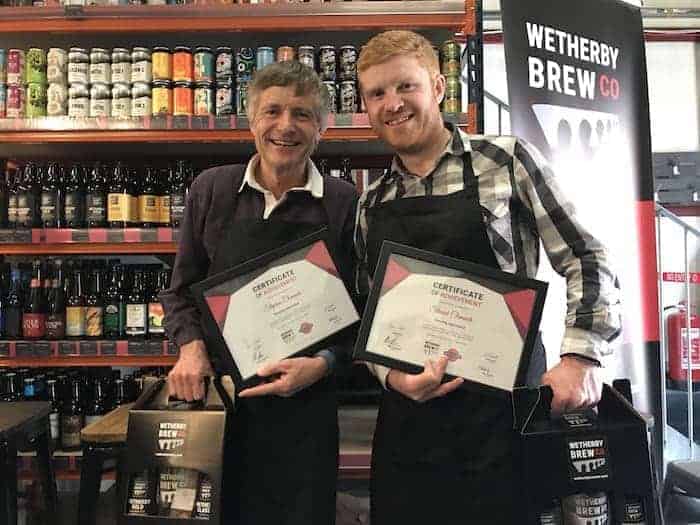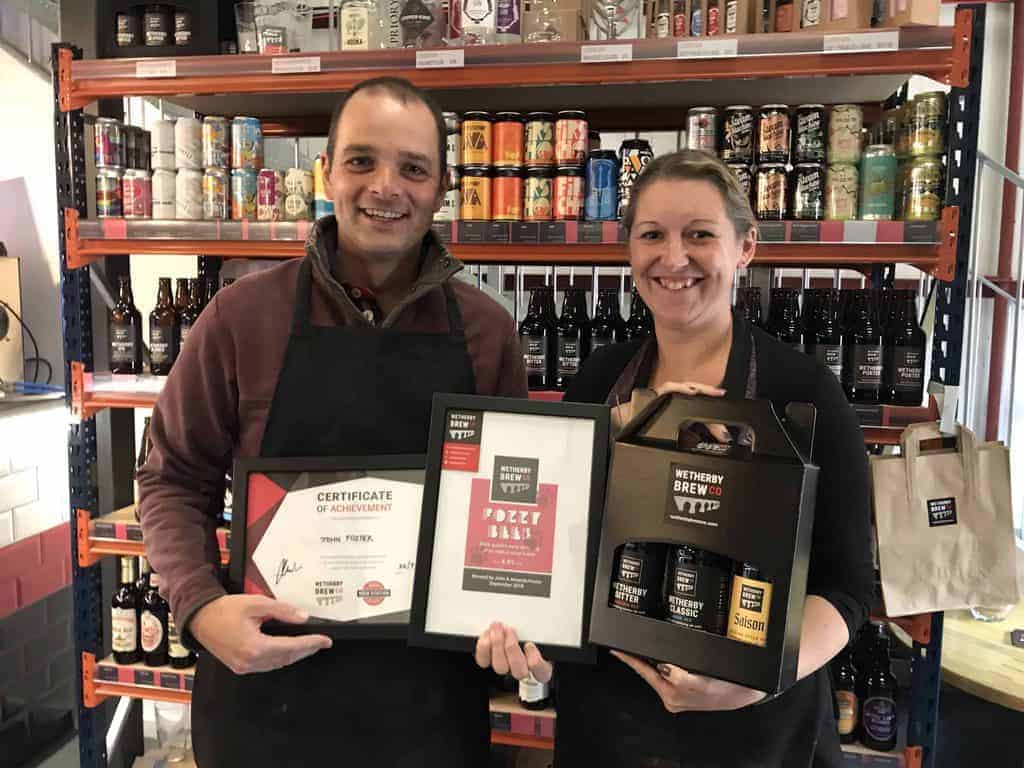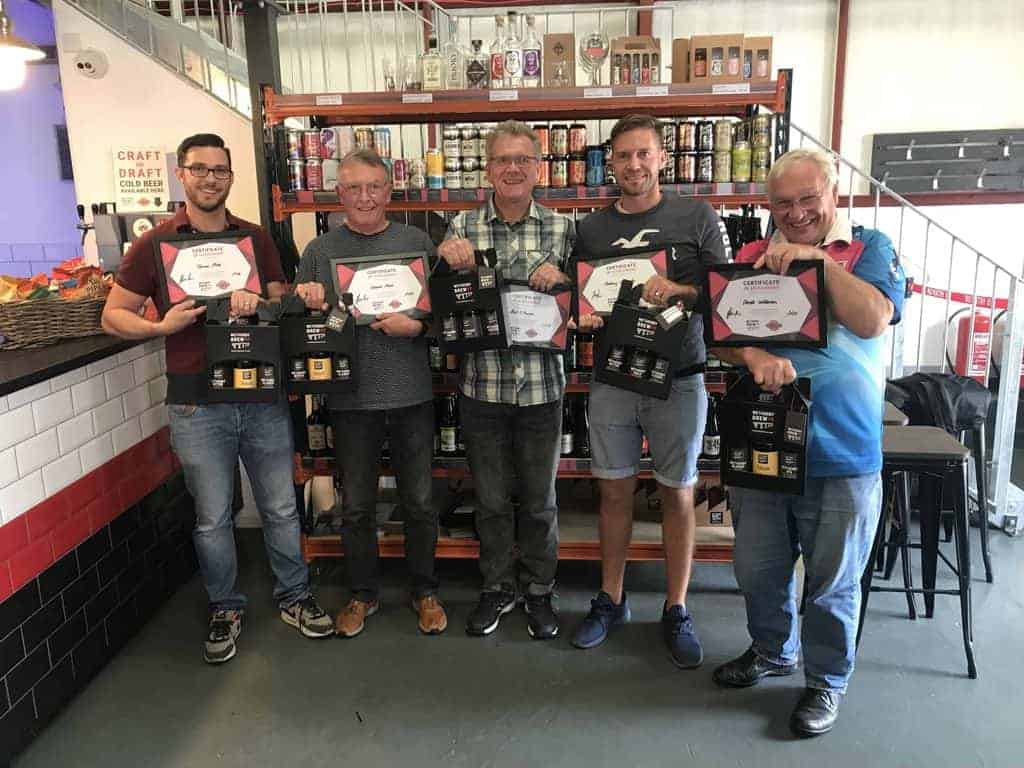 A half-day hands-on brewing experience including breakfast, lunch, refreshments, tuition, beer tasting and a gift pack to take home!
Whether you're a complete beginner or an accomplished home brewer, our brewing experience is both fun and informative and makes the perfect gift! Working within our brewery in Wetherby, you'll enjoy a hands-on experience crafting your own ale.
You'll also learn how to pull the perfect pint, and (best of all) sample some great tasting beers! Finally, as a memento of your visit, you'll receive a selection of bottled ales and a brewing certificate to take home.
We have extended vouchers for bookings postponed due to Covid-19
All newly purchased gift vouchers will be valid for 18 months
HOW YOU'LL BE SPENDING YOUR DAY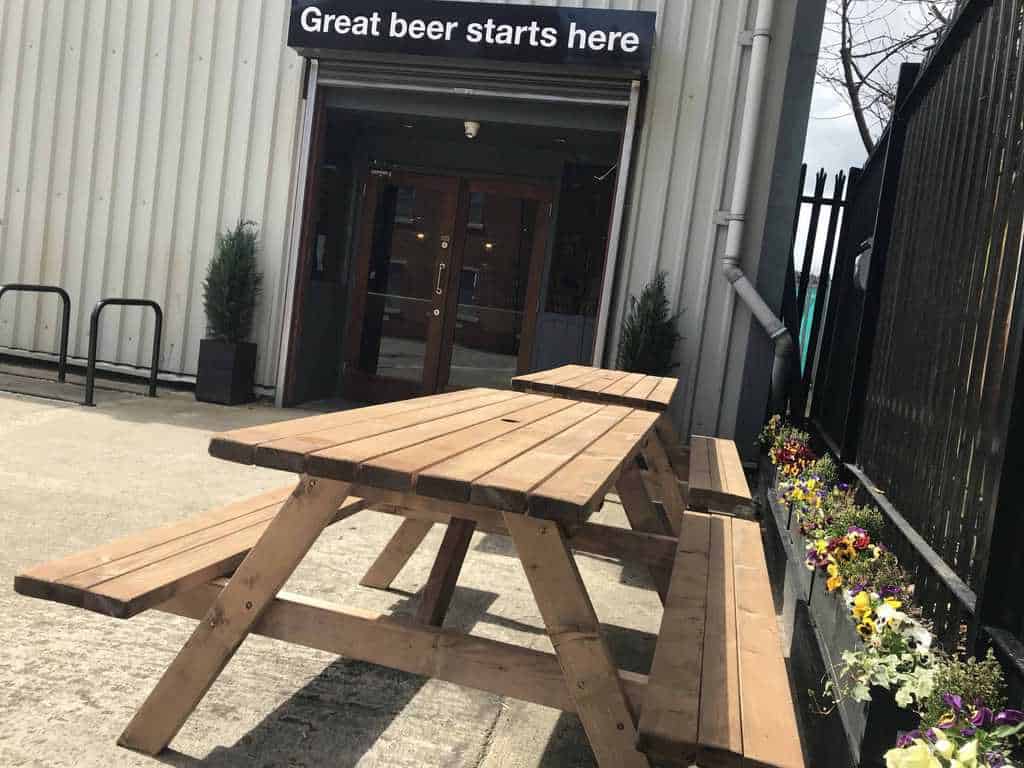 Upon arrival, you'll will be greeted by one of our team. Whilst you are enjoying your complimentary breakfast and refreshments we'll give you a short safety briefing and
run you through the day's agenda.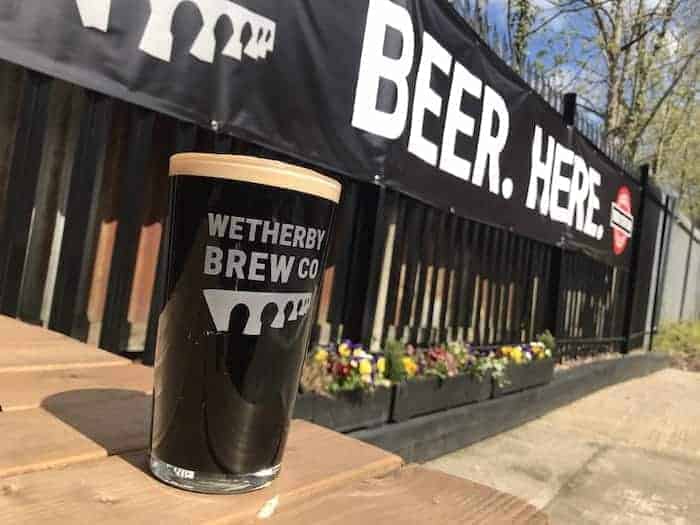 Next comes the exciting bit… deciding what to brew! We'll discuss your favourite beer(s) and you'll be introduced to the brewing ingredients. You'll also be tasked with choosing a name for your ale (make it a good one as your beer will be sold in our taproom bar!).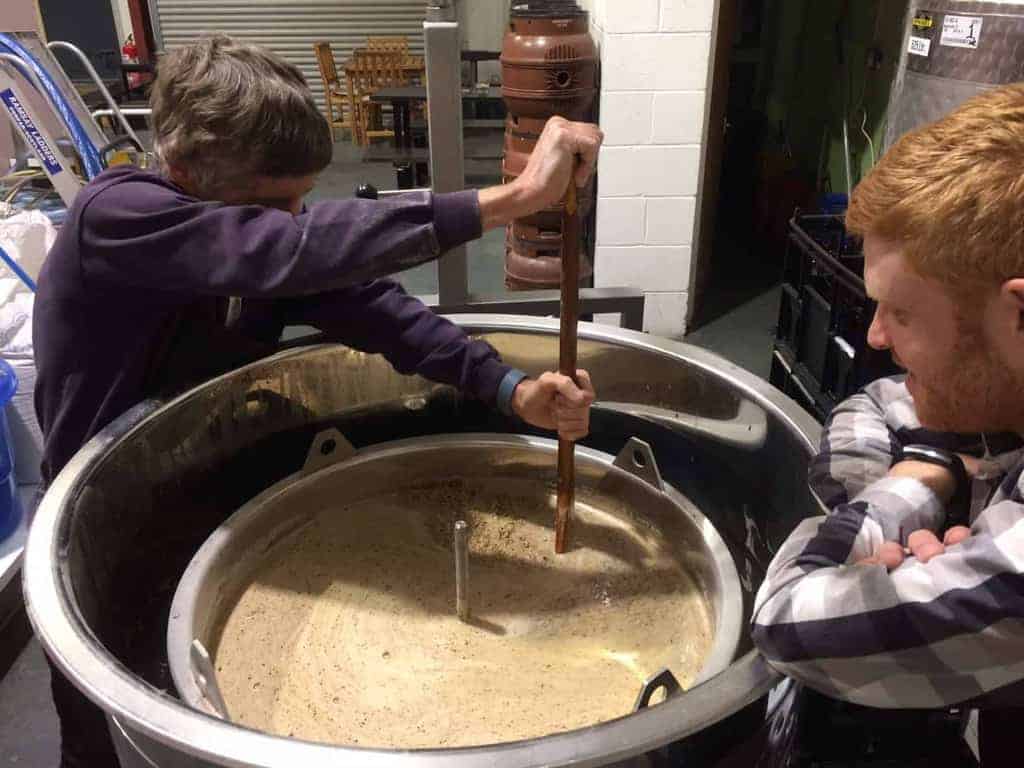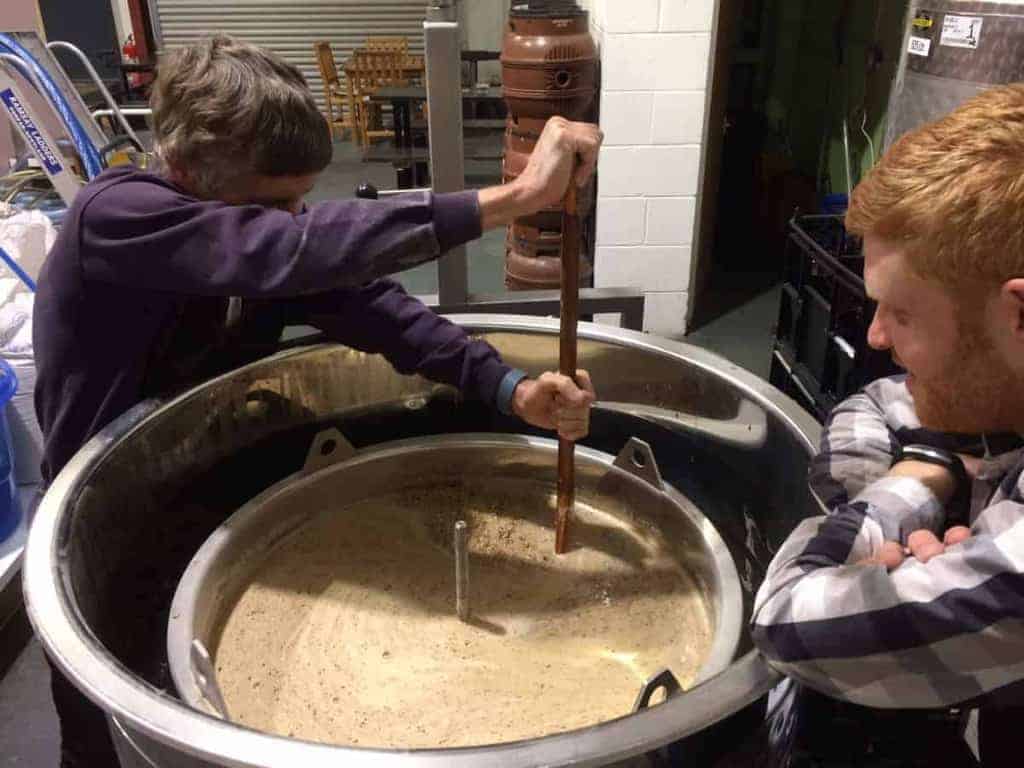 It's then time to roll up your sleeves and start brewing! During the process known as the 'mash' you'll be sampling a variety of malted barleys and carefully adding these to our 200 litre Braumeister brewing kit. You'll also get the opportunity to use our mash paddle!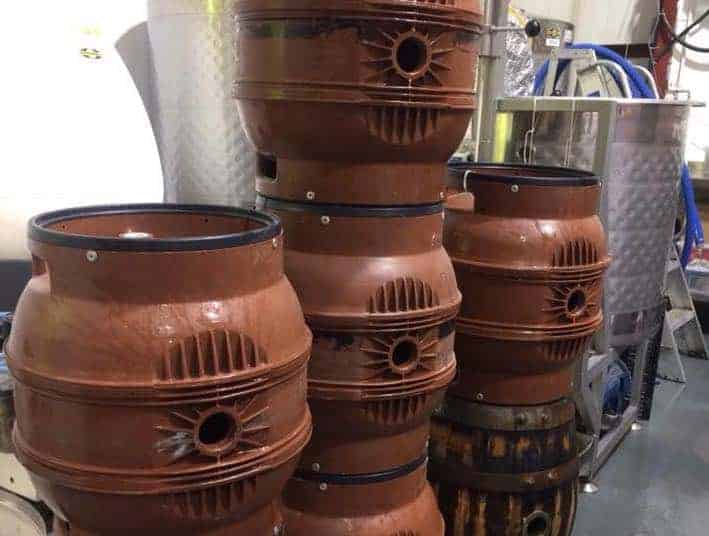 You'll then be introduced to our beer cellar (no stairs involved, it's actually on the ground floor) where you will be shown how casks are stored, conditioned and set up for service. Stillage, tapping, venting, serving temperatures… you'll learn it all here!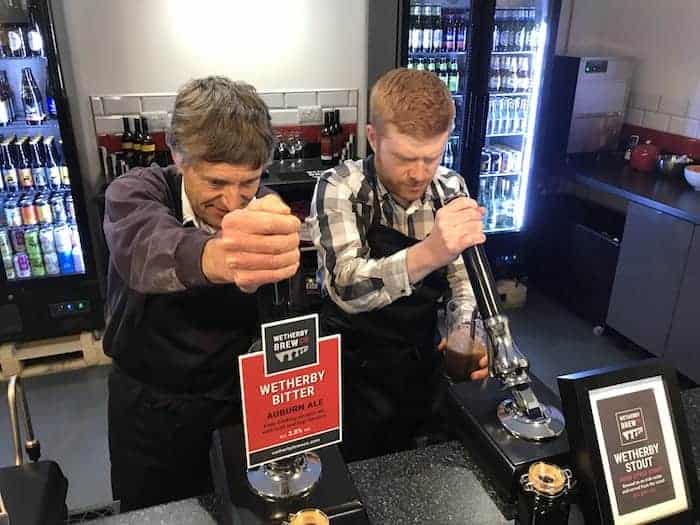 Now that you've learned how to brew and keep a great beer, it's time to learn how to serve one! You'll spend time behind our bar and will be shown how to pull the perfect pint. You'll also be given the opportunity to enjoy your two complimentary pints of cask beer.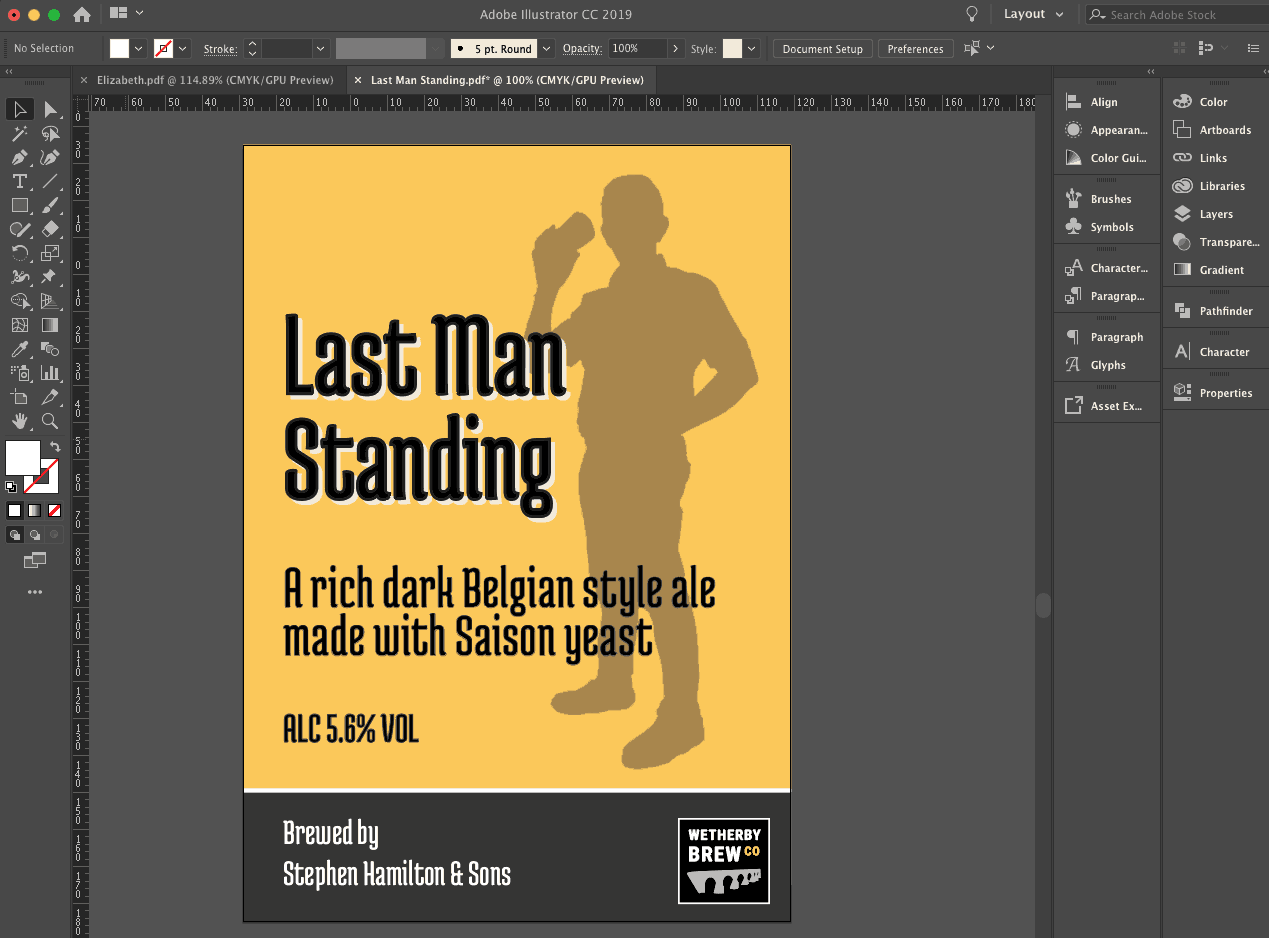 Next up, it's design time! You'll sit down with our designer, and using professional software, you'll be helping to design a bespoke pump clip for your beer. Whether you want something 'traditional', 'contemporary' or 'wild and whacky', the design is up to you!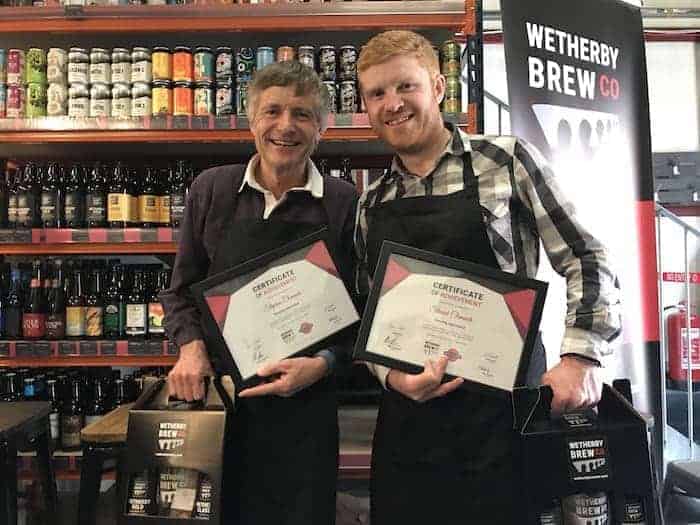 You'll receive a gift carry pack containing a three bottles of Wetherby Brew Co beer of your choosing. You'll then be presented with a personalised framed brewing certificate. Finally, we'll take a photo of your group for you to share with your friends.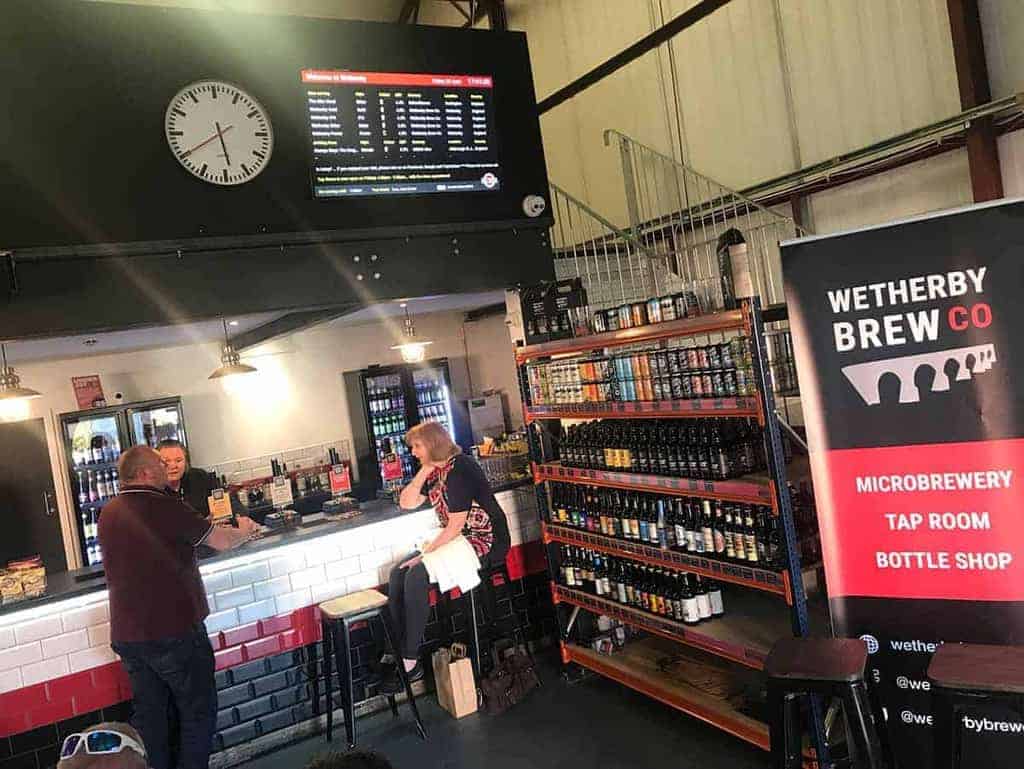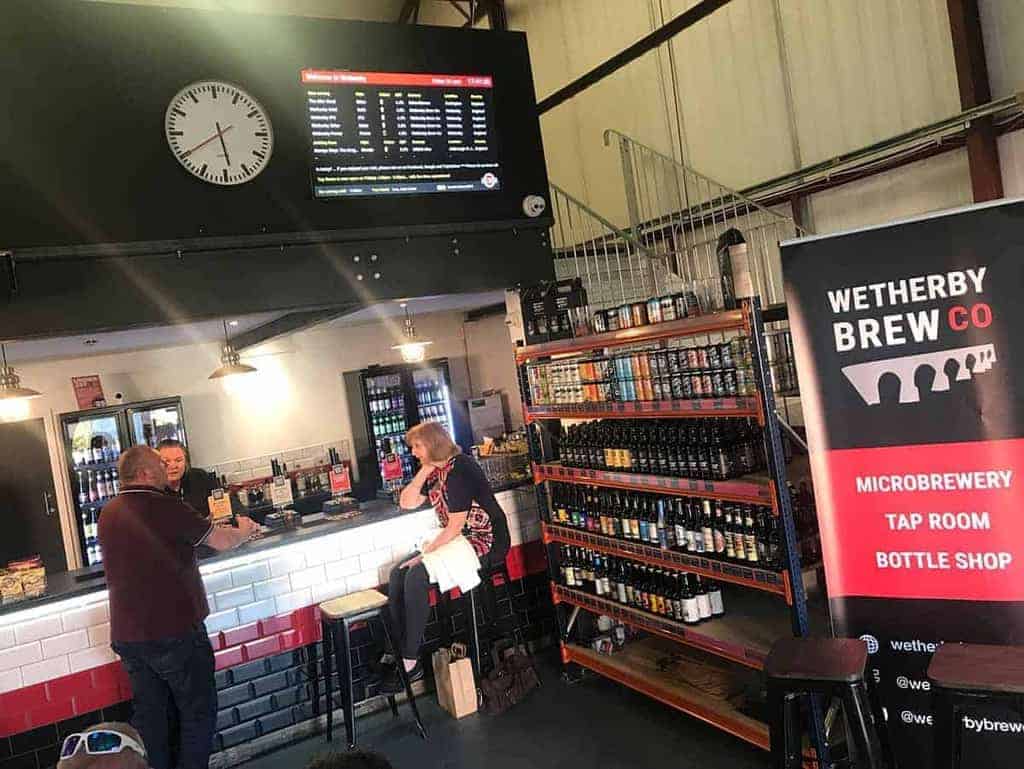 Once you've completed your experience, we encourage your family and friends to join you in our taproom where you can reflect on your brewing achievements! We serve a variety of beers, wines, spirits and soft drinks and children are permitted up until 8.00pm.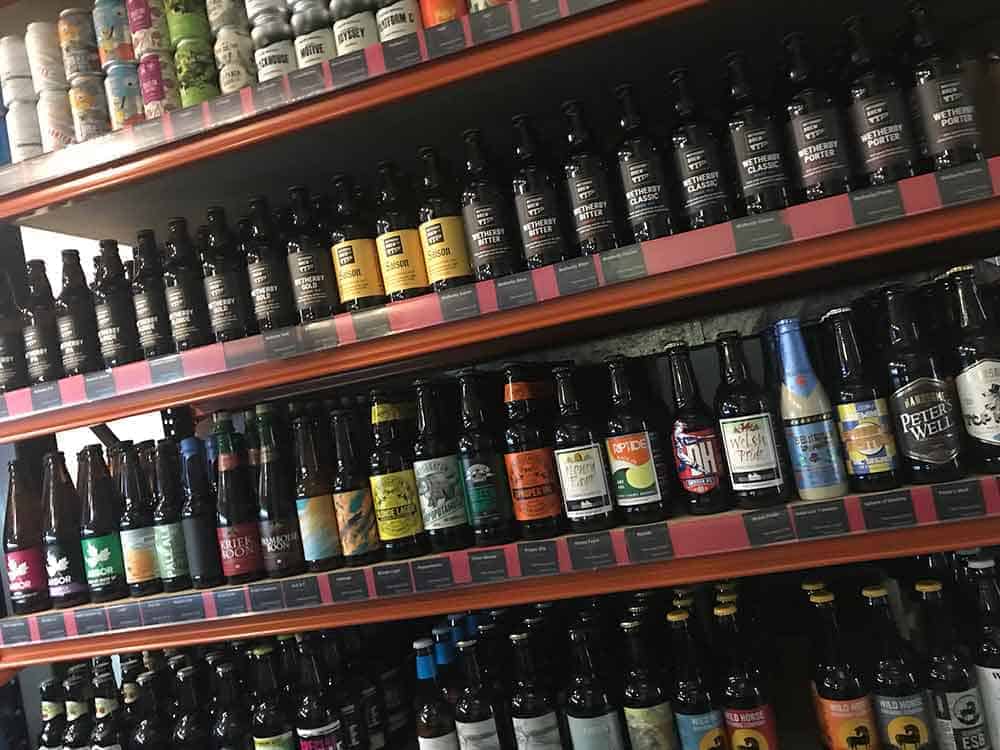 Before departing you can buy a selection of Wetherby Brew Co beers (and other fine guest bottles and cans) from our well stocked bottle shop… plus a range of branded merchandise. Better still, you'll receive a 10% discount on all purchases on the day!
Minimum 1 voucher
Maximum 10 vouchers
Choose this option if you want to keep the date open 

Purchase 1 – 10 vouchers via our online shop

Voucher recipients make their own booking

Price is fixed at £125 per guest
Minimum 4 guests
Maximum 10 guests
Choose this option if you have a specific date in mind

Reserve your experience using our interactive calendar
The larger the group the lower the cost per head
Prices from £105 per guest (based on a group of 10)
Frequently asked questions
"Lovely beers and we learned a lot. I even pulled a decent pint! We will be back to sample our beer in about a month's time. Thanks again to Wetherby Brew Co for a great day!"
"My friends Rob and Sam bought me a Brewing Experience for my birthday and I can't recommend this day out highly enough. From start to finish John, Tom and Ivan made the whole day fun and informative. From helping with the brewing process to pulling my first ever pint, it was just excellent. Our little group even got to name the beer. Can't wait to try it in the next few weeks."
"Really enjoyed this experience and it was worth every penny. We had an absolutely amazing day and we can't wait to try the beer when it's ready in a few weeks time."
Find out what our previous brewing experience guests have to say
Minimum group size is 4 people
Maximum group size is 10 people
Brews cannot exceed 6% ABV
No dogs permitted (except Guide/Assistance Dogs)
Cancellation policies apply for both individual and group bookings 
Groups of 10 will receive exclusive use of our brewing experience area
If your booking is for less than 10 people, your guests may be part of a mixed group
In the event of your late arrival brewing may commence without you
Refunds will only be made if we are unable to fulfil your booking
Mixed groups will need to discuss the beer to be brewed and (when necessary) a compromise reached
If redeeming a single guest voucher, you must choose a date when a total of 4(+) other guests will be attending
We will always attempt to help you brew a beer style of your choice however this will be subject to the ingredients available