Wetherby Brew Co
York Road Estate
York Road
Wetherby
LS22 7SU
United Kingdom
We're located 1/2 mile from Wetherby town centre
Access is via the York Road Estate (Deighton Close)
We're  2 minutes drive from the A1
Satnav users should enter the postcode LS22 7SU
Limited parking is available on-site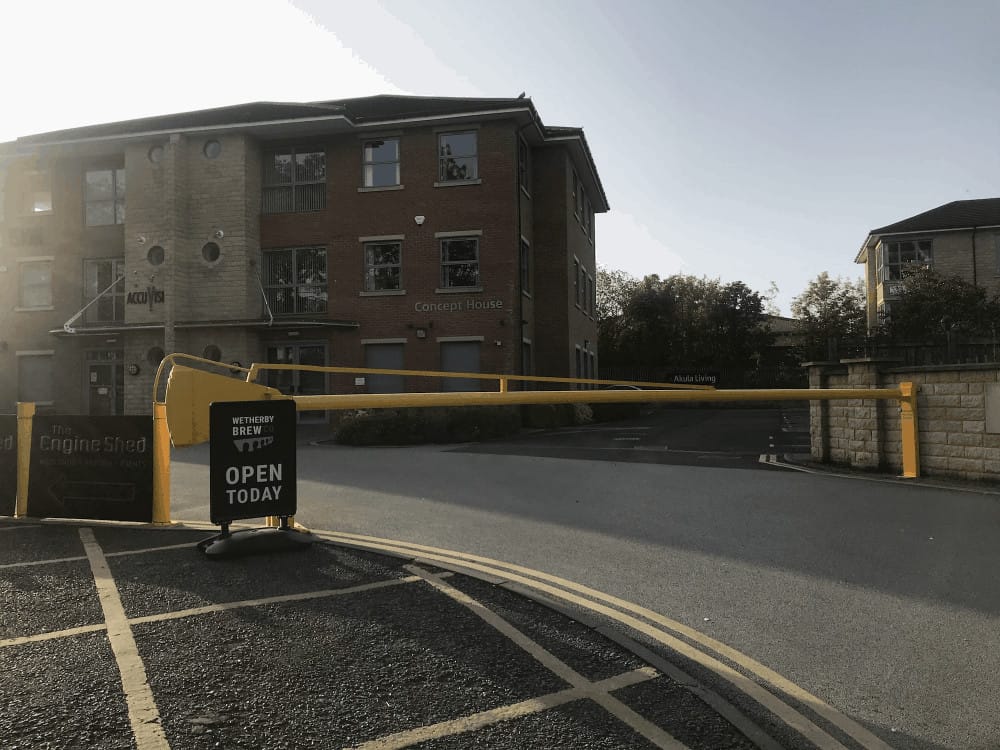 Turn left into York Road Estate.
Turn right into the yard before Dencold Refrigeration.
Please park on the left.
barrier closed? we're still open!
Access to the York Road Estate may be limited at certain times. If the yellow barrier is down when you arrive, don't worry, you will still be able to access us on foot (simply turn left and then pass between the yellow bollards). If you have mobility issues,  we will open the barrier for you (just give us a call).
If the Engine Shed venue is open, you may also be able to access the Estate via their driveway (please note that height restrictions apply).
From the A1 Northbound – J45
From the A1 Southbound – J46
There are frequent bus services to Leeds, York and Harrogate
The nearest bus stop (York Road) is 100m away
Wetherby bus station is a 10 minute walk
There are numerous local taxi companies
The nearest landmark is the Engine Shed
The local area is also served by Uber

We do not advocate any individual operator